Pharmacovigilance Training Program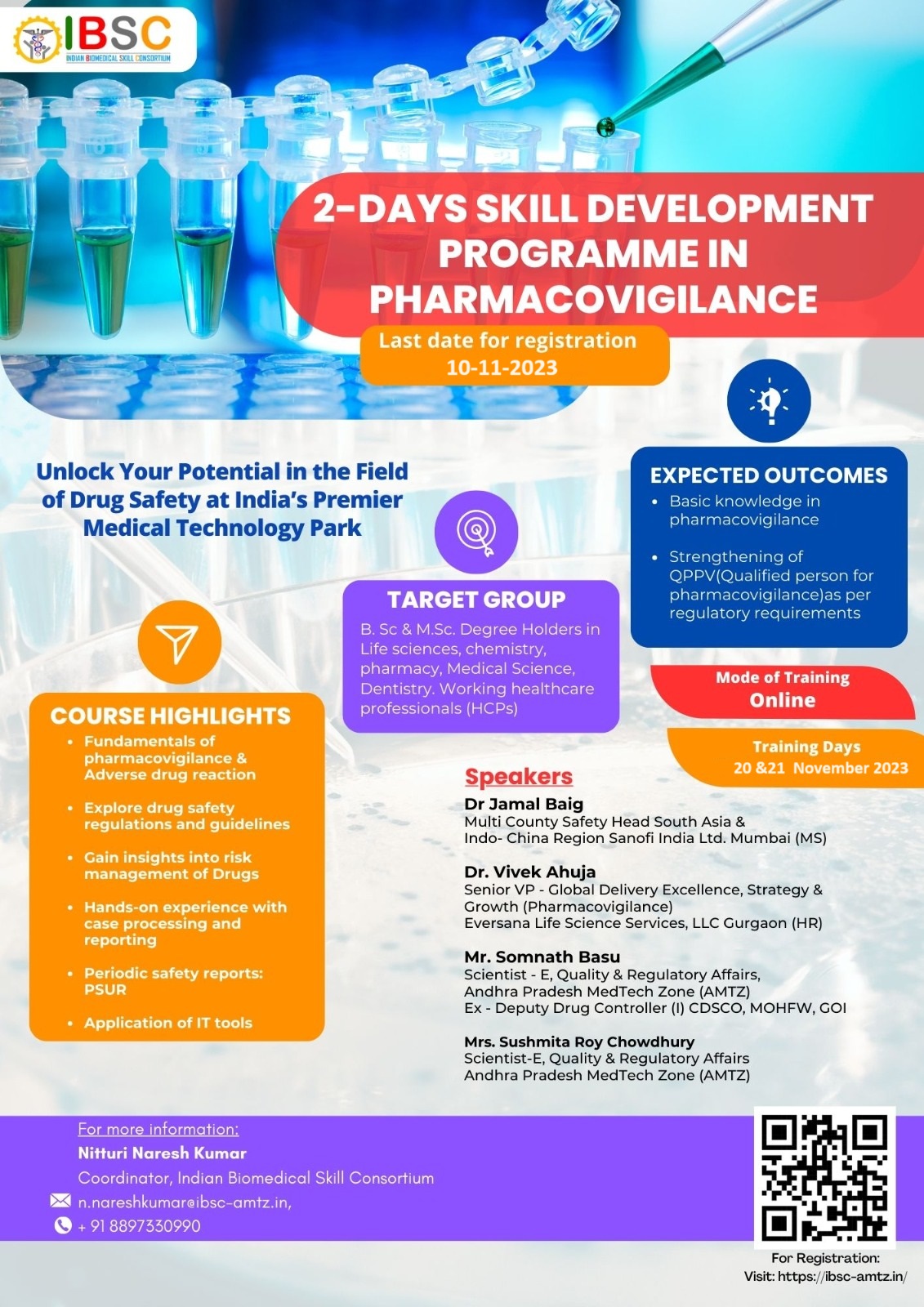 Course Highlights:
1.    1. Fundamentals of pharmacovigilance

2.    Adverse reaction to Drugs

3.    Drug safety and guidelines

4.    Risk management of drugs
5.    Case processing and safety reports 
Program Dates: 20th & 21st November 2023
Mode: Online

Eligibility: B.Sc., M.Sc. holders in life sciences, chemistry, pharmacy, medical science, dentistry and people in healthcare industry.

Fee:
For Working Professionals: INR 2,500 (Including 18% GST) 
For Students: INR 1,000 (Including 18% GST) 
Last Date for registration: 10th November 2023