3 Days Training Program in GMP & GLP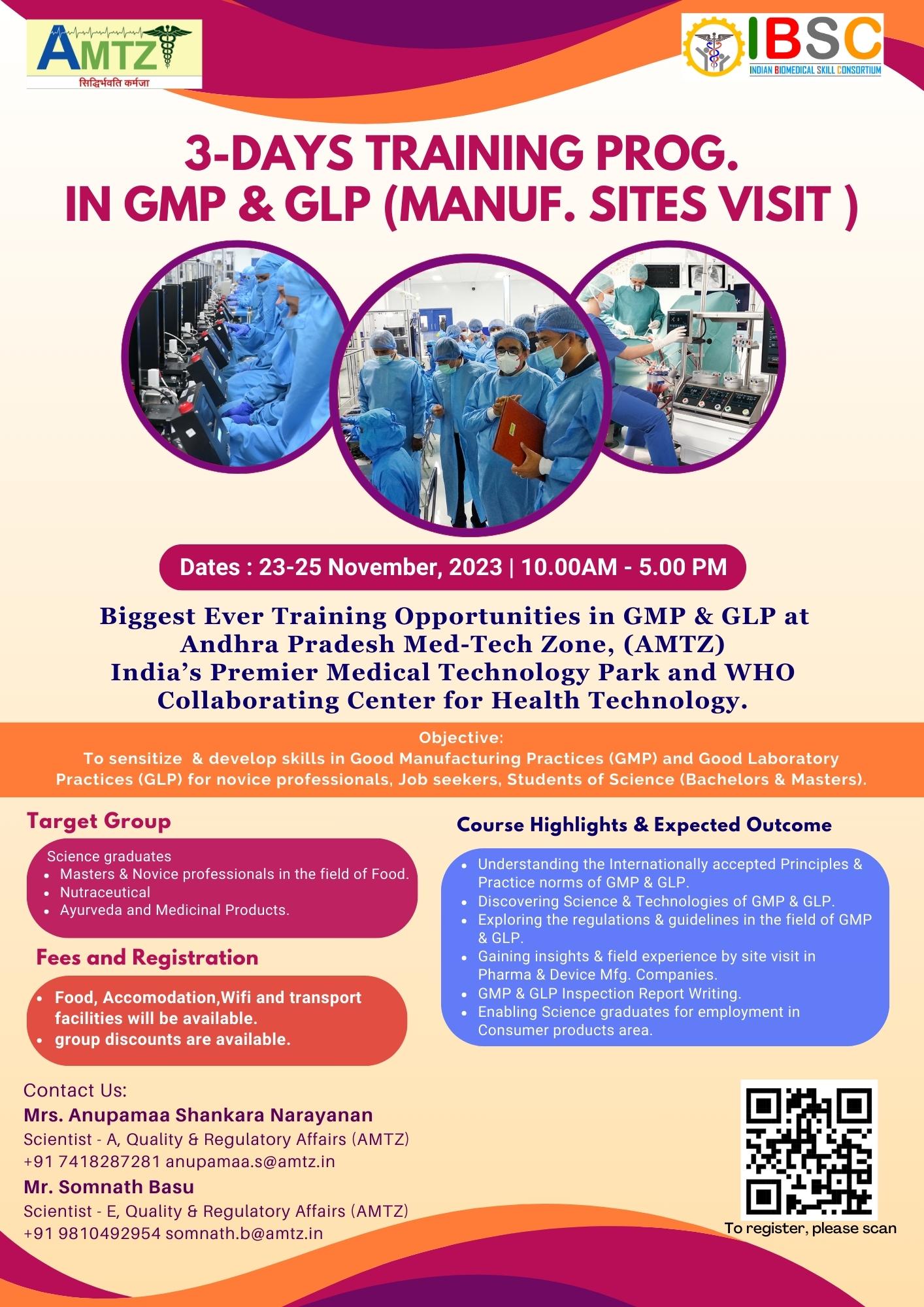 OBJECTIVE:
·       To sensitize and develop Good Manufacturing Practices (GMP) and Good Laboratory practices (GLP).
·       Understanding the internationally accepted principles and practice norms of GMP & GLP.
·       Discovering Science and Technologies of GMP & GLP.
·       Exploring the regulations and guidelines in the field of GMP & GLP.
·       Gaining Insights and field experience by site visit in pharma and device manufacturing companies.
·       GMP & GLP Inspection Report Writing.
·       Enabling Science graduates for employment in Consumer Products Area. 
Registration Fee:
For Students: Rs. 6,000/- inc. Tax
For working Professionals: Rs. 8,500/- inc. Tax
A group of 5 or more candidates can avail discounts based on their numbers.
Food & Accommodation is available at AMTZ Hostel at additional cost. 
MODE: offline (Residential)
Timing: 10:30 am to 5:30 pm
Last Date for Registration: 10th November 2023 
Who can take this course:
Pharma Students, Science Graduates, Nutraceutical, Ayurvedic and medicinal Product professionals, Master and Novice professionals in the field of food.