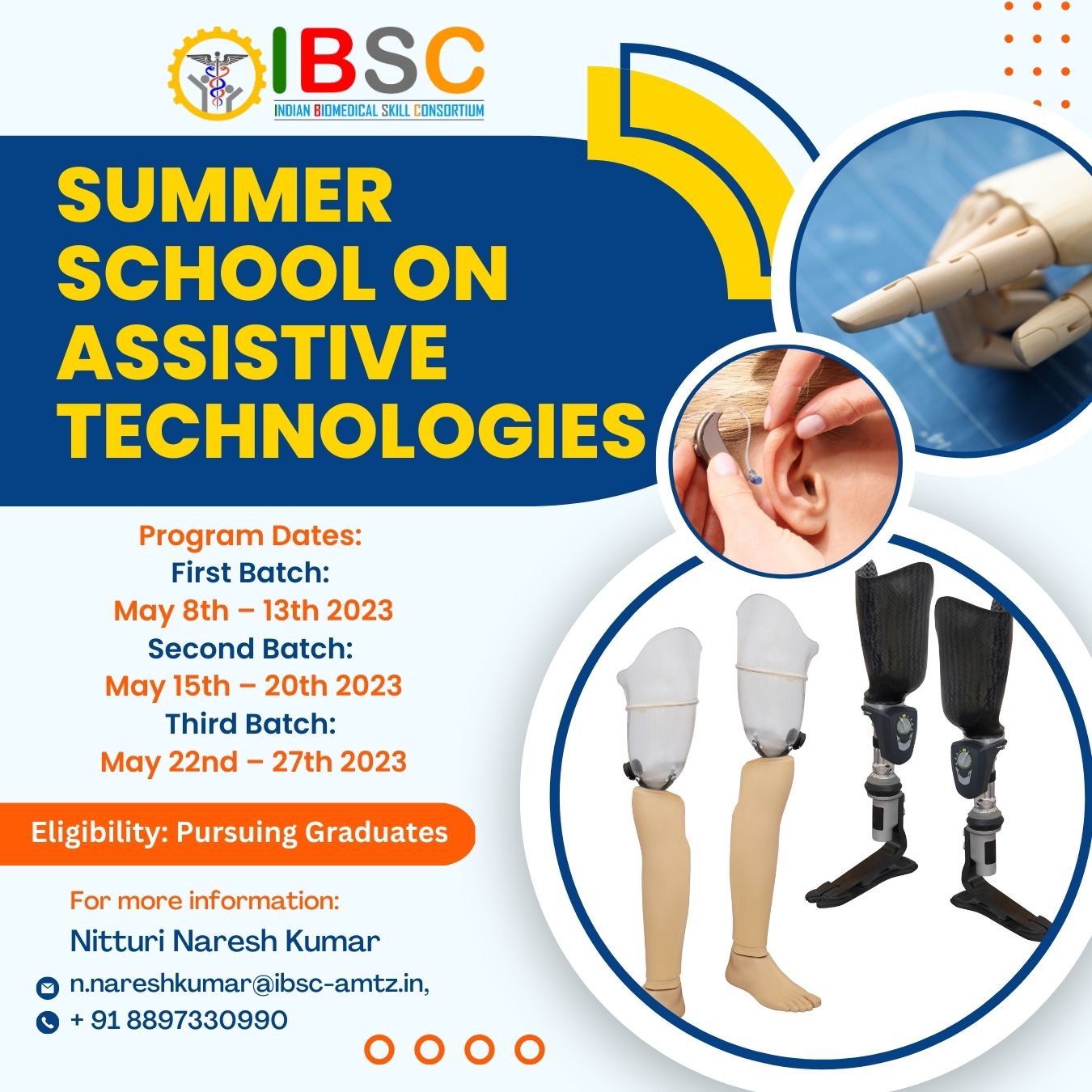 School Outcomes:
1) Get depth Practical Knowledge in Assistive Technology.
2) Able to develop innovative and indigenous technologies to enhance the quality of life and inclusion of persons with disabilities.
3) Build knowledge on Assistive devices and assistive technologies based on electronics, mechanical engineering
Eligibility: Pursuing Students / Graduates / Professionals
Duration:
Bach – I: 8th – 13th May
Batch – II: 15th – 20th May
Batch – III: 22nd – 27th May
Seats: Limited to 30 per batch
Course Fee: INR 8,000 per candidate (covers: course fee, food, accommodation & transportation)
Group Discounts: Group of 5 participants from same organization will get 10% discount on Course fee
For Registrations please visit: https://ibsc-amtz.in/coursedetails/16
Last date for registration: 30th April
For more information, please contact
Mr. Nitturi Naresh Kumar
Note: Accommodation is provided at AMTZ hostel on first cum first basis; subject to availability;
Cost covers accommodation for 6 days, if a candidate arrives early or has an excess stay has to pay an additional amount of INR 500 per day.